The evolving digital landscape has seen the rise of various payment systems, among which is TiltUp, an innovative and easy-to-implement crypto payment gateway solution. It brings to the table a unique blend of simplicity and advanced features, providing businesses with a seamless and efficient way of managing both fiat and cryptocurrency payments.
We have proudly partnered with this groundbreaking service provider to successfully reshape the landscape of financial transactions.
Revolutionizing payment systems
TiltUp sets itself apart as the simplest and most comprehensive crypto payment gateway. By streamlining the process of integrating cryptocurrency transactions into existing business models, TiltUp empowers businesses to embrace the surge of digital payments and tap into the expanding crypto market.

TiltUp's platform supports a multitude of cryptocurrencies, such as Bitcoin, Ethereum, and Tether, granting businesses access to a wider customer base. Beyond its support for various currencies, TiltUp's standout feature is its automatic crypto-to-FIAT currency conversion, significantly reducing the complexities and risks associated with the volatile crypto market.

Yet, the convenience TiltUp offers doesn't compromise security. TiltUp adheres to military-grade security protocols, customizable KYC/KYB/AML procedures, and is fully compliant with EU law. It even prepares its platform to align with the upcoming MiCA regulations, ensuring secure and legally compliant operations.
With our military-grade security protocols for processing transactions and asset storage, we're offering an unparalleled level of reassurance. At the end of the day, our clients' peace of mind is our topmost priority.
Rafał Plewiński, TiltUp CMO

Link Group: A strategic partner
Link Group's engagement with TiltUp extends beyond a mere partnership. Recognizing the potential of TiltUp's vision, we undertook a two-pronged approach to support its growth. First, Link Group's CEOs personally participate in the development strategy. Second, Link Group provides operational services, including diagnosing the kind of team required to create an optimal TiltUp API.

Given the scarcity of experts in blockchain technology, our consultants navigated the global talent market to handpick professionals who not only excelled in crypto and blockchain technology but also held a solid understanding of traditional finance. This blend of skills ensures the development of a robust, reliable, and compliant product. Working remotely from different corners of Poland, the assembled team of blockchain and finance specialists successfully launched the innovative payment gateway that is TiltUp today.
Bringing such an innovative solution to life necessitated the right blend of technical expertise, operational support, and a deep understanding of the crypto and blockchain landscape. This is where Link Group came in.
Rafał Plewiński, TiltUp CMO
Building the bridge to Web 3.0
TiltUp's mission to make fiat and crypto worlds compatible signifies a bold stride toward the future of financial transactions. Through our partnership, Link Group and TiltUp are working towards preparing a secure, full-stack enterprise software for the smooth implementation of crypto transactions for businesses.

The strategic collaboration aims to create a ready-made system that banks can implement, enabling their customers to trade cryptocurrencies as they do with traditional currencies. The upcoming project, which is currently on the lookout for a strategic investor, requires the contribution of top developers and specialists in the crypto market and blockchain technology. Link Group, as an integral partner, has taken up the responsibility of scouting for these professionals.
TiltUp acts as a bridge linking traditional finance with the thriving worlds of crypto and blockchain. We've focused on enabling even the smallest of merchants to confidently enter the blockchain business.
Rafał Plewiński, TiltUp CMO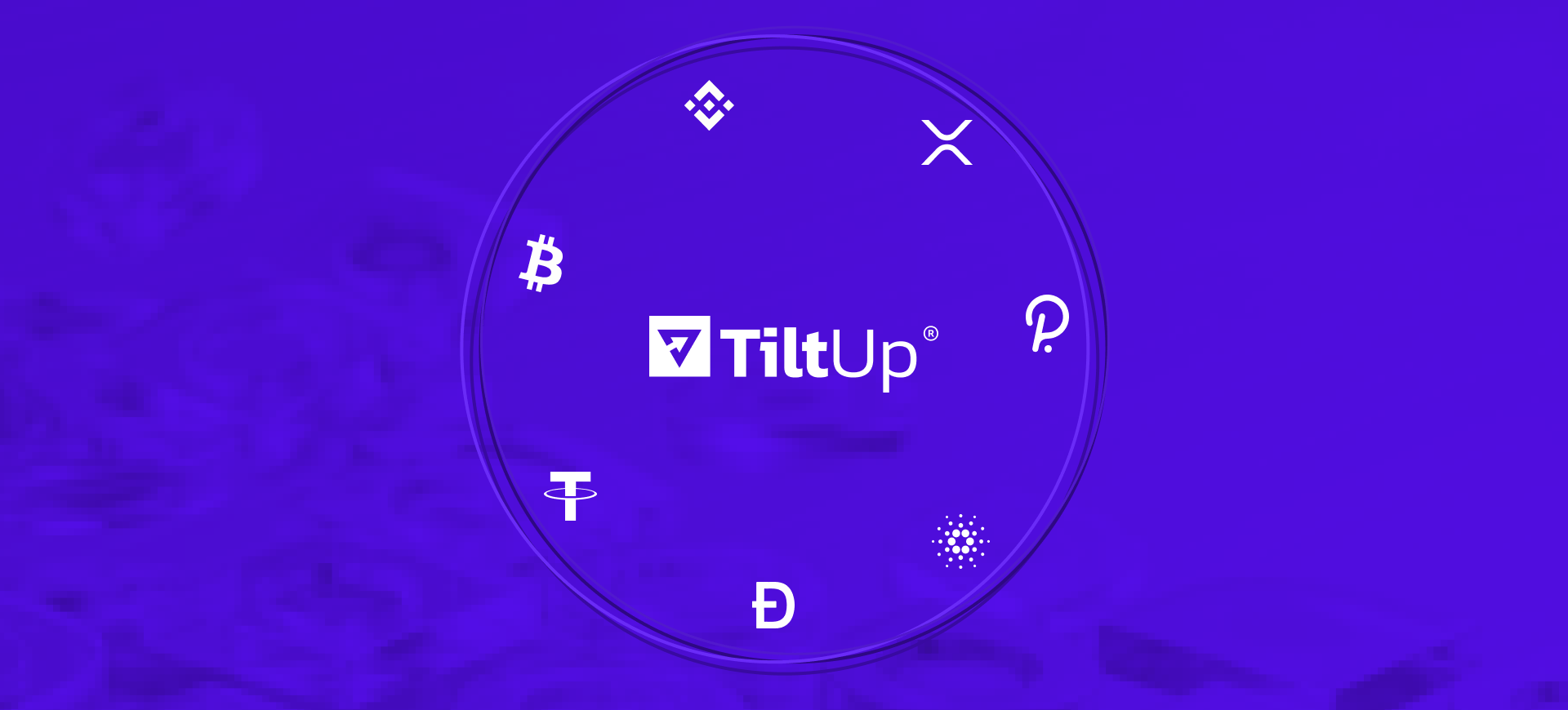 The impactful synergy
TiltUp has made a significant impact on the payment systems market, offering a seamless, secure, and easy-to-use solution for businesses to manage both fiat and cryptocurrency payments. Their commitment to compliance, security, and innovation has positioned them as a unique player in the payment gateway industry.

The strategic partnership with Link Group has played a pivotal role in bringing TiltUp's vision to life. From providing a diagnosis of the necessary team to handpicking professionals with expertise in blockchain technology and finance, Link Group's involvement has been instrumental in building TiltUp's robust solution.

As TiltUp continues to evolve, with plans to expand its services to larger financial institutions and the entire banking system, Link Group's support remains a crucial part of this journey. Together, TiltUp and Link Group illustrate the synergy that can be achieved when technical expertise, operational support, and a deep understanding of market needs converge. Our partnership presents a promising pathway toward a more flexible, inclusive, and secure future in digital finance.